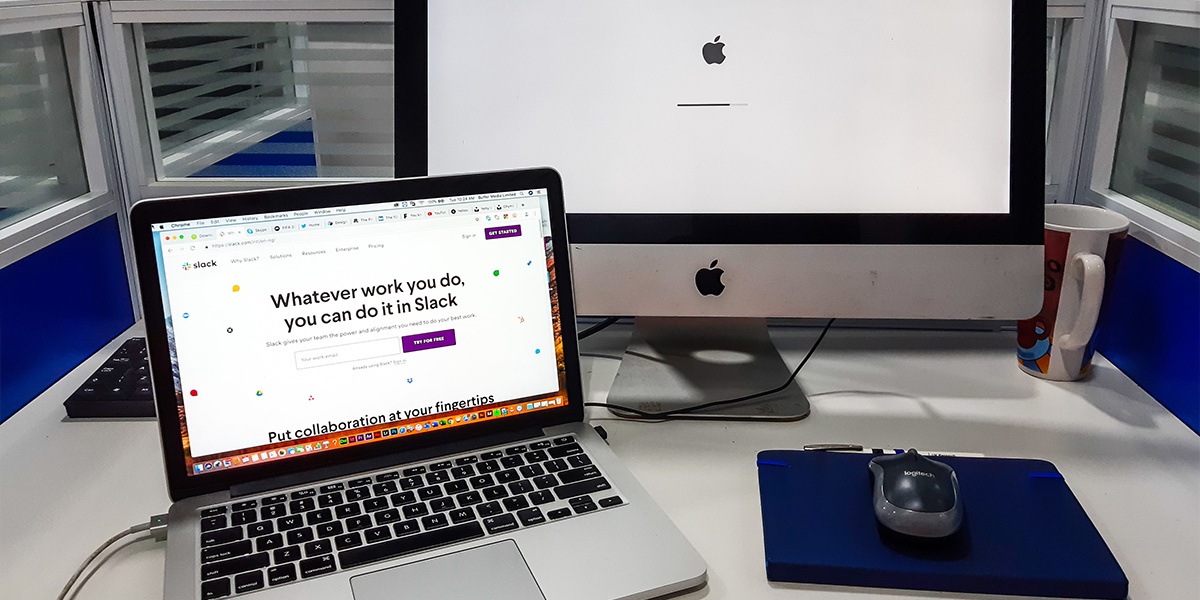 Transform The Way you Do Business
Transform the way you do business with the latest apps.
Around the world, the majority of small business owners are using the cloud and relying on apps to run their business.
A transnational study conducted by Intuit inc. focused on small businesses in Australia, Canada, the U.S and the U.K, revealing that two-thirds of businesses run in the cloud, use apps and use a smartphone.
The global survey polled small businesses, defined as 1-199 employees, to find out how they are using apps and what they want from them.
It is also evident that small business operators are seeing and experiencing the long-term benefits of mobile and web-based apps on their bottom line, allowing them to focus on growing their business.
The 2016 Appification of Small Business Report provides insights from 2,000 small business owners/managers.
Revealing huge opportunities for small business app developers, the study also sought to understand the barriers of entry and what factors could drive owners to use apps.
While tech-savvy businesses are integrating apps in record numbers, they are also running into persistent barriers with existing apps, according to the study. About two-in-five small businesses believe there are too many apps to choose from. Forty-one percent say they are unsure of which apps are best suited for their business, and 39 percent are concerned with costs to integrate and train on apps. Complexity was an issue for 23 percent.
"We're thrilled that small business owners around the world are transforming how they run their business, and integrating innovative new technologies to improve how they operate," said Vinay Pai, vice president and head of the Intuit Developer Group.
The global uptake of business apps
Sixty-eight percent of small businesses in the U.S., Canada, U.K. and Australia are currently using mobile or web-based apps to help run their operations, eliminate administrative tasks and shift their focus to growing their business. A total of 82 percent of small businesses that use apps reported using between one and six apps to run their business.
"Using cloud-based tools has made my job easier so I can work on parts of the business that need my attention and do the things I enjoy the most," said Matthew Jones, general manager at the Carrington Hotel in Sydney, Australia.
Hope Colling, owner of Marmalade Boutique in San Fransisco said, "As an owner of a boutique, I need to consistently adapt, evolve and stay relevant to my customers by utilising the best technologies to run my business."
"QuickBooks has transformed my business by seamlessly integrating with Square, my point-of-sale system, and Stitch Labs, my inventory management tool. Information from these solutions flow so well together, it has allowed me to focus on delivering amazing products and service to my customers."
The survey revealed the following key Australian insights:
Small business owners are increasingly relying on technology to better manage their business and solve everyday problems. Australian small business owners are embracing apps and the cloud.
74% of Australian small business owners are using at least one mobile or web-based app to run their business, leading the way compared to the US, UK and Canada.
7 in 10 Aussie small business owners use between one and six mobile or web-based apps to run their business.
81% of Aussie small business owners run their business in the cloud.
71% of Aussie small business owners use their smartphone for business.
When it comes to choosing an app to use, finance apps are the most valuable for small business owners.
Aussie small businesses report using banking/finance and payment apps more often than any other app used for work purposes. Improving cash flow, customer invoicing and billing and time management/calendaring are among the top factors small business owners/managers consider when choosing an app for a business.
Top three types of apps wanted by Aussie small businesses:
Small business owners using apps to run their business are experiencing the benefits of app integration and are seeing a positive impact on the bottom line. Small business owners rank increase of revenue most important to them in measuring the success of technology.
Our research indicates that nearly three in four users of mobile or web-based apps see value in apps that work seamless connecting data from different apps.
Opportunities for business app developers
The growing apps marketplace for small businesses continues to be a lucrative opportunity for developers and partners.
Developers building for the small business space need to create apps that integrate with existing platforms and can show impact on a business's bottom line.
There's also an increase in the number of integrations with leading cloud software platforms. For instance,  there are over 1,200 apps are integrated on the QuickBooks platform, of which 400 are published in the app store, and 800 apps are private integrations.
Richard McLean, co-founder of online payroll system KeyPay said, "Since we launched our app in the Intuit QuickBooks Apps Store in November 2013, we have been able to expand our customer reach to new local verticals and plan to move into international markets next year."
"We are excited for what's to come as more small businesses owners understand the true value of apps and rely on companies like us to play an important role in running and growing their business."